Users are spending more time in apps than ever before. In fact, a recent report from App Annie shows that users in the US averaged more than two hours and 15 minutes per day using apps. This amounts to over one month out of the entire year. In 2015, this number was below two hours – further proving the dominance of mobile apps and their ability to keep users engaged.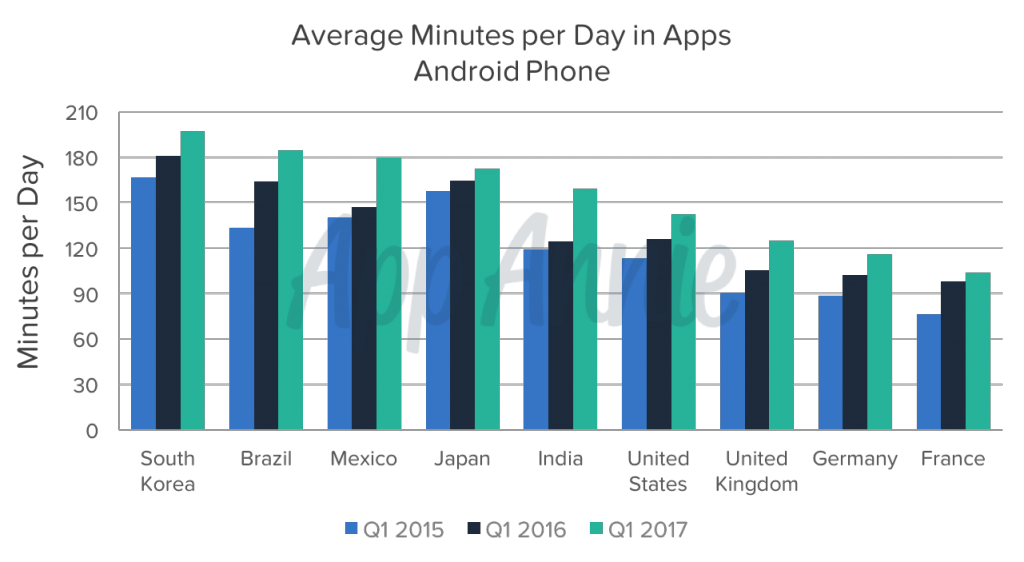 If that doesn't convince you of the sheer dominance apps have assumed, consider this. People use about 10 different apps every day, making them part of their daily habit – like brushing their teeth or eating dinner. This is because users rely on apps from many different categories, and with different tempos, from daily to weekly to even monthly. Some of the largest categories by average apps used are utilities and tools, productivity, social networking, and communication.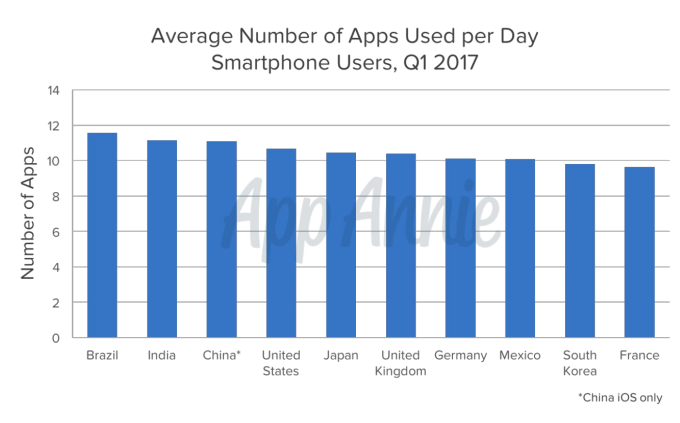 It's easy to understand why those categories lead the way. People want to get their tasks done conveniently and efficiently, and they also want to stay connected with their family and friends. From paying bills and checking account balances while in line at the coffee shop to catching up with friends who live in another state, mobile apps allow them to do just that.
At jācapps, we understand that mobile users are, indeed, mobile. People use apps on the treadmill at the gym, in the car on their way to and from work, in the supermarket, and even in their homes with devices like Amazon Echo and Google Home. From tablets, wearables, smart TVs, connected cars, and smart homes, apps are literally everywhere we go – and there's no signs of slowing down.
That's the reason why we stand behind our App Everywhere® strategy. With so much time being spent with apps, connecting with your audience wherever they are is essential to maintaining and growing your brand. Focusing on the end user and putting them first will help your app become a part of their daily lifestyle. To capture mobile users where they spend most of their time, you should think about how your brand can go one step beyond the competition and improve the customer experience.
If you'd like our expert input on your mobile strategy, click here to contact us today. You can also call 248-353-9030 or email sales@jacapps.com to set up some time to talk.